Guillotine system
Edge-trims are a common waste in sheet extrusion lines. The most common solution to handle this waste edge-trim is a two-guillotine system with one for each edge trim. Integrated with the extrusion line it continuously cuts the edge trims with the cut pieces falling onto a conveyor belt which is then fed to a granulator.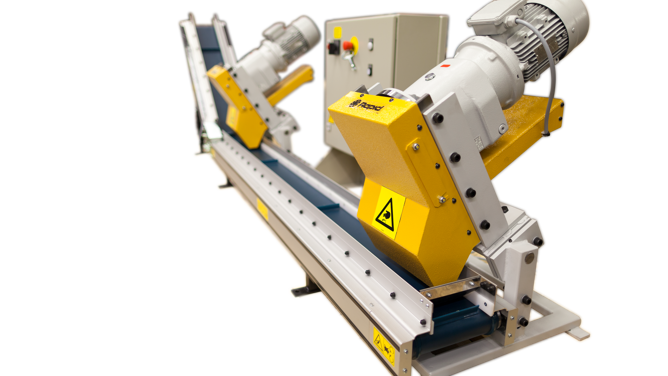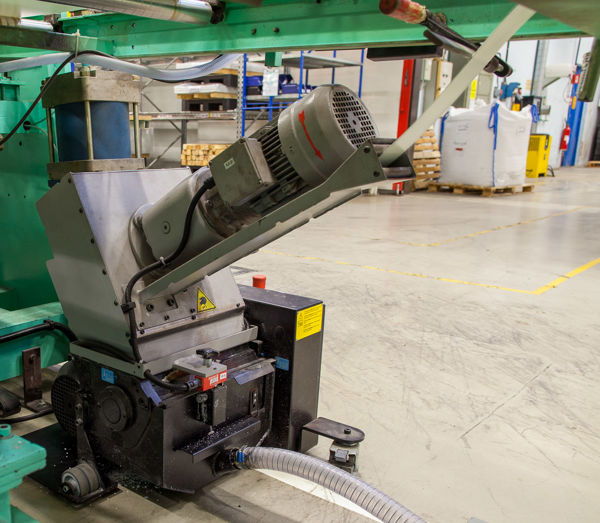 Integrated Guillotine on Granulator
Here a Rapid G-14 Guillotine is fully integrated with a Rapid 150-35 granulator for closed-loop solution. With this solution, you can easily recycle the edge-trim waste and feed it directly back to the extruder without contamination.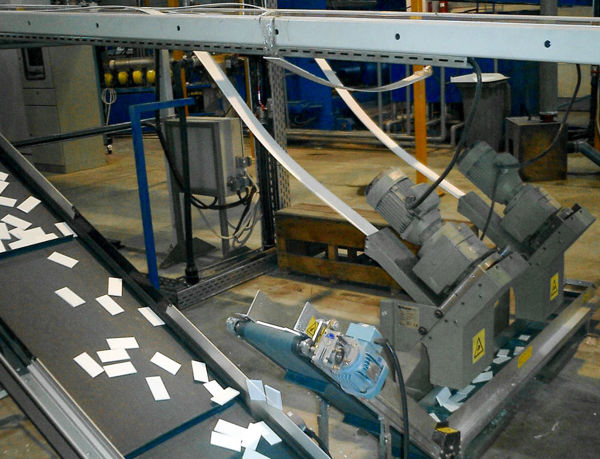 Dual Guillotine System
Here two Rapid G-27 Guillotines are mounted on rails for easy adaptation to the width of the extrusion line. A conveyor belt is added to the guillotines to transfer the cut strips to granulator/container.
| | | | |
| --- | --- | --- | --- |
| Model | G-10 | G-14 | G-27 |
| Infeed opening, (mm) | 102x15 | 140x25 | 270x40 |
| Maximum thickness material, (mm) | 3-5 | 8-12 | 10-15 |
| Transmission (beats/min) | 63 | 63 | 31 |
| Motor (kW) | 1,1 | 1,1 | 2,2 |
| | | | |
| --- | --- | --- | --- |
| Model | G-10 | G-14 | G-27 |
| Infeed opening, (inch) | 4" x 5/8" | 5 1/2" x 1" | 10 3/16" x 1 5/8" |
| Maximum thickness material, (inch) | up to 3/16" | up to 1/2" | up to 5/8" |
| Transmission (beats/min) | 63 | 63 | 31 |
| Motor (HP) | 1.5 | 1.5 | 3 |