Spare Parts & Service
Looking for spare parts?
Original spare parts go a long way in ensuring the optimal performance of your granulator throughout its life.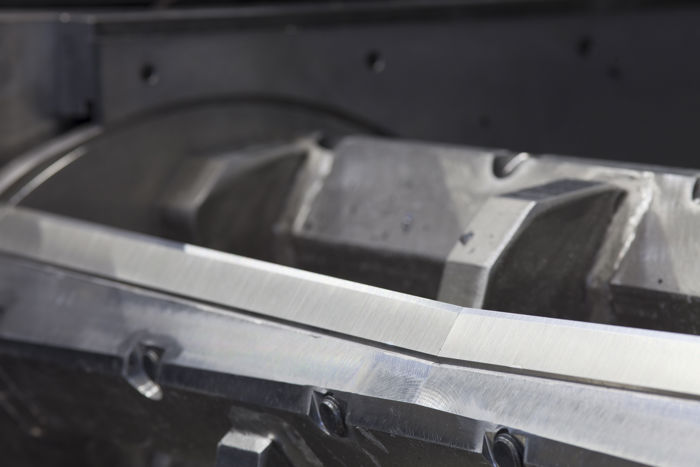 Original spare parts – the key to efficient production 
Rapid original spare parts are designed for maximum performance and durability. Extensive quality control of materials and processes ensures that parts are produced to highest standards and quality. 
With original spare parts you get: 
lower maintenance costs and more production time 
quality regrind that ensures stable production process with fewer rejects 
less dust and fines in both granules and in the production environment 
lower energy consumption 
lower noise levels from your granulators 
original spare parts also get you our 5-year warranty (conditions apply).
Rapid Service Center
The service and spare parts portal provides all the information for your Rapid granulator. It has everything you need to properly maintain your Rapid granulators and equipment in the right way. Find the right spare parts, service schedules, manuals and much more. 
In our unique service center, you can: 
register new Rapid granulators (within 3 months of delivery) to be able to get access to the extended 5-year warranty 
register existing granulators/equipment and keep track of maintenance programs and service measures 
find your manuals 
download wiring diagrams for your Rapid Granulator and equipment
see step-by-step instructions for knife replacement, knife sharpening etc
spare parts lists for your granulators 
communicate with our spare parts team and get the expert help you need.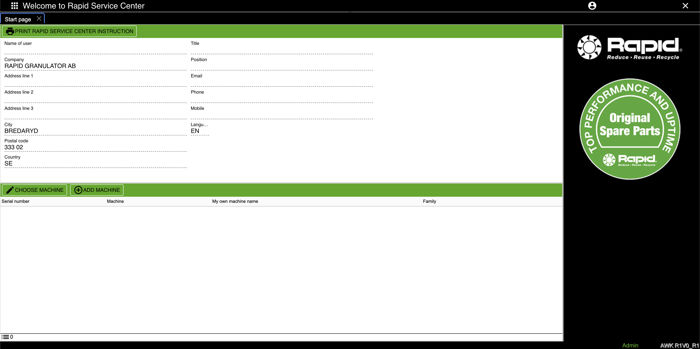 5-year extended warranty
Our products are exclusively manufactured using high quality materials and the manufacturing process is certified to the latest ISO standard. This means we can offer an extended warranty up to 5 years, depending on the application. All you need to do is to:
apply for the extended warranty within 3 months of delivery. On application, your account with our service centre will be activated
document granulator maintenance and service in accordance with the service schedule, e.g. with the service log that comes with every granulator you have registered with our service centre
use Rapid original spare parts.
The extended warranty does not apply if you granulate abrasive materials. In line with standard industry practice, this means that the granulator housing and rotor plus associated components are classed as "wear parts" and therefore excluded from the extended warranty.
Just as with standard warranties, the extended warranty naturally only covers the application in the sale agreement.